Damn the Man, Save the Music!
Welcome to Revolution Records. The kind of place that's been on the verge of closing since opening day.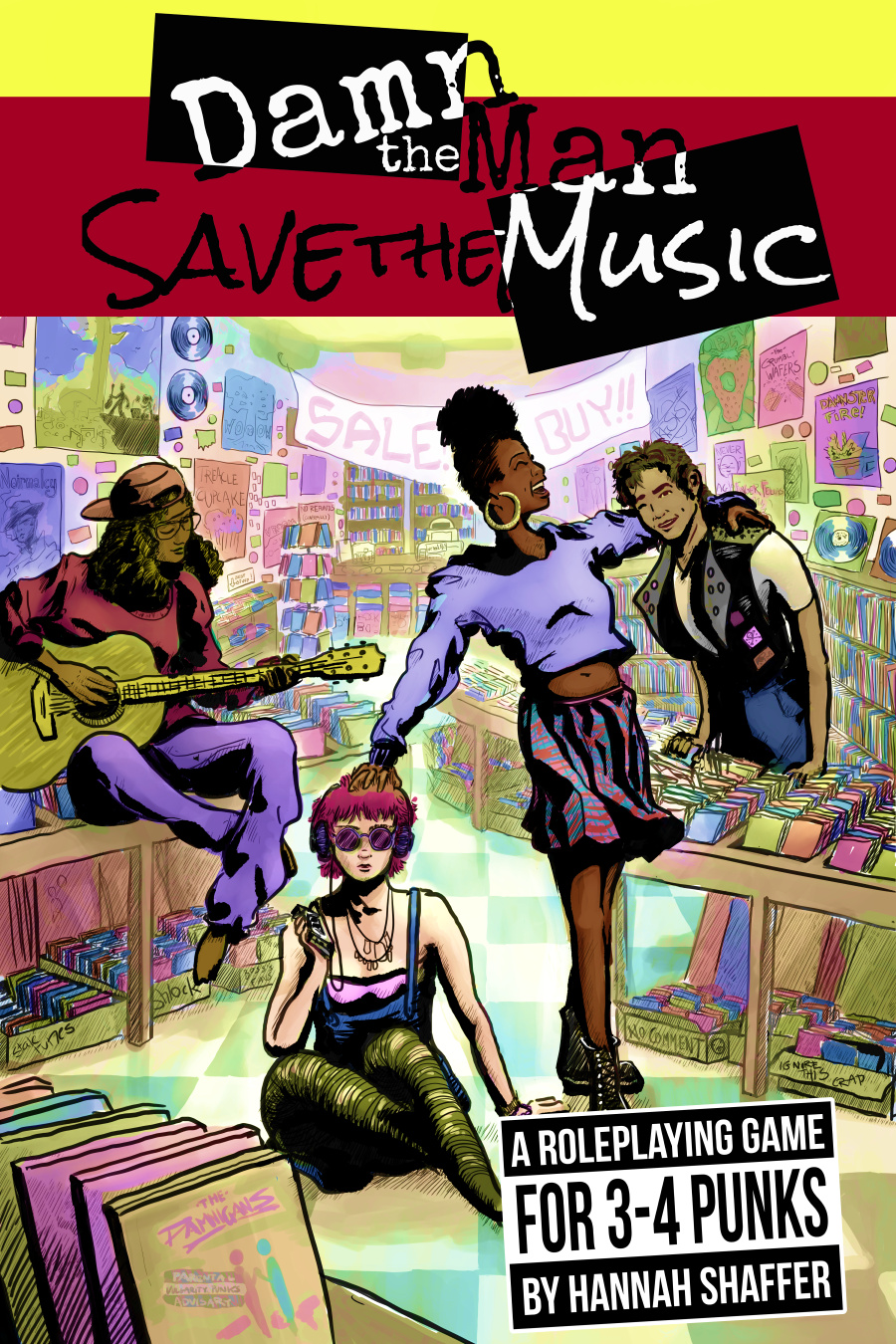 Damn the Man, Save the Music! is a game about making a last-ditch effort to save something you love. Play a ragtag group of underachievers, overachievers, street philosophers, and lovestruck artists united by one cause: to rescue your local record store from the oppressive hand of The Man… and to keep the music playing.
A tabletop RPG inspired by movies like Empire Records, Dazed and Confused, and a love for bygone 90s music genres. No familiarity with the source material is necessary to enjoy the game.
Players: 3-4 players, 1 facilitator
Time: About 3 hours
The 103-page, full-color book features illustrations by artist Evan Rowland and all the step-by-step guidance you need to play the game!
Purchase
In order to download this game you must purchase it at or above the minimum price of $4.99 USD. You will get access to the following files:
DtM-facilitator-guide-tunes-printouts.pdf
62 kB
DtM-player-guide-charsheets-printouts.pdf
2 MB
DtM-rulebook-PDF-singles.pdf
3 MB
DtM-rulebook-PDF-spreads.pdf
3 MB